Inventive et imaginative, l'Ultra Violet ouvre la voie à ce qui reste à venir.
— >annonce Pantone : ULTRA VIOLET 18-3838, COULEUR PANTONE® DE L'ANNÉE 2018.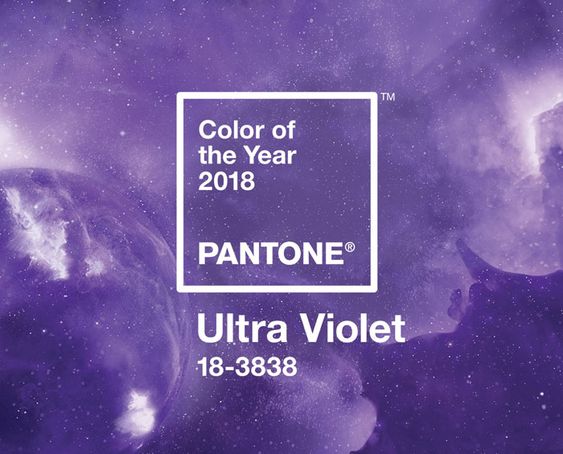 Ultra Violet, une teinte pourpre incroyablement provocante et réfléchie, communique l'originalité, l'ingéniosité et la pensée visionnaire qui nous orientent vers le futur.
Découvrez la couleur de l'année 2018 chez Pantone : l'ultra violet ! Nuances futures aux tonalités ultra spirituelles.
Toute ma sélection d'inspiration sur Pinterest : ici !

Inventive and imaginative, Ultra Violet lights the way to what is yet to come.
Announcing PANTONE 18-3838 ULTRA VIOLET, PANTONE® COLOR OF THE YEAR 2018.
A dramatically provocative and thoughtful purple shade, PANTONE 18-3838 Ultra Violet communicates originality, ingenuity, and visionary thinking that points us toward the future.
Discover the color of the year 2018 at Pantone: ultra violet! Future nuances with ultra-spiritual tones.
All my Pinterest selection : here.
EnregistrerEnregistrer
EnregistrerEnregistrer
EnregistrerEnregistrer
EnregistrerEnregistrer
EnregistrerEnregistrer
EnregistrerEnregistrer
EnregistrerEnregistrer
EnregistrerEnregistrer
EnregistrerEnregistrer
EnregistrerEnregistrer
EnregistrerEnregistrer
EnregistrerEnregistrer
EnregistrerEnregistrer
EnregistrerEnregistrer
EnregistrerEnregistrer
EnregistrerEnregistrer
EnregistrerEnregistrer
EnregistrerEnregistrer
EnregistrerEnregistrer
EnregistrerEnregistrer
EnregistrerEnregistrer
EnregistrerEnregistrer